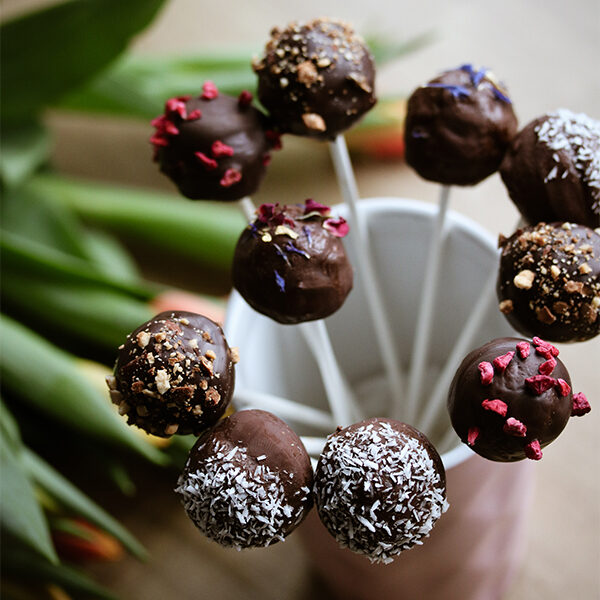 The idea of "Crunchy"…
While being on parental leave with my second child, I started to focus more and more on making various sweets. I experimented with flavors, ingredients, types of snacks, because our family is "sweet teeth", but the snacks offered in grocery stores are mostly unhealthy. On the other hand, healthy sweets often do not appeal to children, so I tried to cook in such a way that even small "sweet teeth" would be satisfied. Later, I also gave my snacks to friends, who encouraged me to offer them to others. Thus began the idea of "Crunchy" - a hobby that would introduce people to valuable nutrition, energy and well-being. Well, I can already say that I have also discovered my creative side by preparing snacks, later photographing them. I like to enjoy the aesthetic side of the food, the taste and the beauty. Healthy can be delicious!
About me…

My name is Elīna. I am the mother of two wonderful girls and the wife of my great husband. I grew up in an environment where cooking is well known because my parents have a business in the catering industry. Since childhood, I have been an active and sporty girl who spent 10 years on the hockey field. Introducing a healthy diet on a daily basis and conscious concern for one's work began at the age of about 19, when I realized that I was getting slimmer and feeling better. On a daily basis, I still try to evaluate what food I buy and what I prepare for my family.